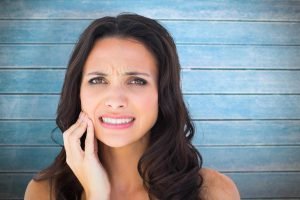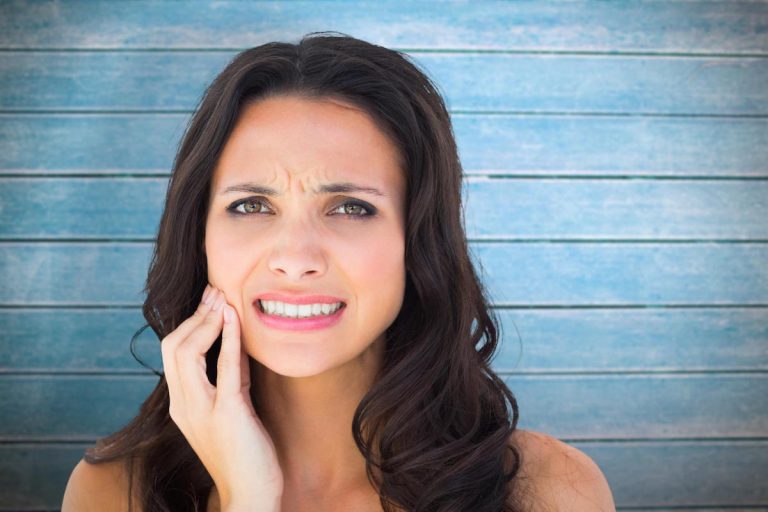 Whether it's a cracked tooth, lost tooth, or sudden and unexplained swelling, dental emergencies can interfere with speaking, eating, and other normal activities.
Even worse, in severe cases, they can be life-threatening! And by their nature, they cannot be planned for.
When an emergency arises, you should immediately call Ria Family Dental as we give you the best possible care, ease your discomfort and help you return quickly to your regular life.
In fact, Ria Family Dental focuses on emergency care! If you go to our emergency dental care page, you will find a description of what we do and links to specific pages describing a variety of dental emergencies.
All of which we can treat! And we offer same-day emergency appointments as well.
But what Ria Family Dental can do partly depends on how well you handle an emergency before you get to our office.
Below, please find our list of strategies to help you cope with dental emergency and you can get to us for help.
The number one thing you can do to plan for an emergency
Have the phone number for Ria Dental Family in your phone! Call us at 0451 359 356, and we can give you specific advice as well as an appointment.
Is it an emergency?
Not every dental problem is an emergency. To decide if you can wait to be seen by your dentist or if you need to get in touch with Ria Family Dental immediately, ask yourself the following questions:
Are you in severe pain?
Have you lost a tooth? Quick treatment may save a tooth.
Do you have loose teeth? Adults should never lose teeth. A loose tooth, even without pain, is a severe problem.
Are you bleeding from the mouth?
Do you have an infection or mysterious swelling?
If a dental problem needs immediate treatment to stop bleeding, severe pain, or save a tooth, it is an emergency. The same is true of severe infections, which can be life-threatening.
What to do in case of particular emergencies
Broken, chipped or cracked tooth
Inspect the mouth and tooth to determine the severity of the injury
Softly rinse your mouth with water to clear the damaged area (you may want to reinspect!)
Apply a cold compress to the affected area, being sure not to apply ice directly to tissue
Take OTC anti-inflammatory drugs to alleviate discomfort and reduce inflammation, but never apply medicine directly to the tooth/gum
Attempt to slowly and delicately replace the tooth in its socket
Bite on a clean piece of cloth or gauze to keep the tooth from moving
For a knocked out tooth, hold the tooth by the crown and not by the root
Rinse tooth with clean water, but don't use soaps or detergents
Keep the tooth moist
If the tooth cannot be put back in position, store the tooth in a container filled with milk
Avoid chewing with the affected tooth
Rinse warm water with salt
Take an over-the-counter pain reliever
Do not attempt to repair the restoration on your own
Keep your mouth clean
Apply cold compress near the affected tooth
Manage discomfort by taking pain relievers
Do not let food enter the cavity left by the filling.
Save the filling if possible to help your dentist establish why it fell out
Do not use the tooth to chew.
Gently rinse your mouth with salt water
Apply pressure to the area with a moist strip of gauze or a tea bag
Put a cold compress on your cheek near the area of any bleeding
Save the filling if possible to help your dentist establish why it fell out.
Do not let food enter the cavity left by the filling.
Do not use the tooth to chew. Brush it gently. Call Ria Family Dental immediately, to schedule an emergency appointment.
Dental Emergency Services At The Ria Dental Family
Our emergency services are for patients of every age. Our care is given based on the particular needs of each patient and their emergency. The following are some of the dental emergencies we treat.
Excessive bleeding in the oral region
For regular dental care or emergencies, Ria Family Dental is your responsive dentist in the Yeronga area!
Join the Ria Dental Family!
At Ria Family Dental in Yeronga, we offer comprehensive care that addresses your short and long-term dental care needs.
We provide an honest, judgment-free environment featuring comfortable, convenient, and conservative care designed to optimise your oral health and smile!
We are located at 451 Fairfield Rd, with Yeronga station with bus stops nearby, as well as store-front parking. For your convenience, we offer early evening hours on most weeknights.
Yeronga dentist also serves the local communities in Yeerongpilly, Annerley, Tarragindi, Rocklea, Fairfield, Tennyson, Graceville, Chelmer and Moorooka.
SAME DAY DENTAL EMERGENCY APPOINTMENT AVAILABLE!
Call us on 0451 359 356 or visit us at 451 Fairfield Rd in Yeronga