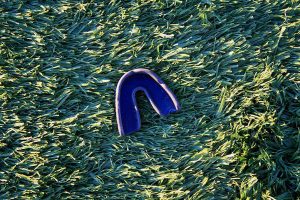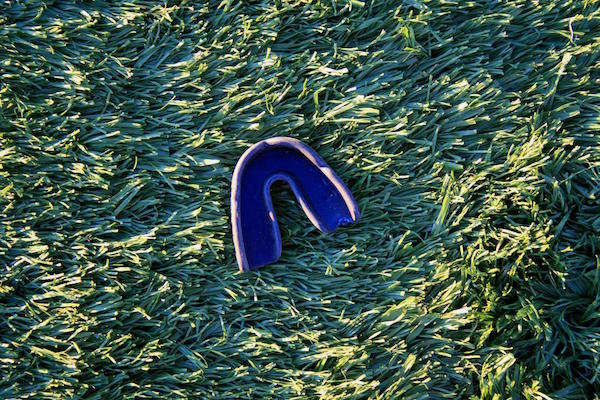 The hardest substance in the body is found in the teeth, the enamel. In fact, tooth enamel is as hard as steel!
Unfortunately, despite their durability, our teeth can still become damaged.
We might be surprised at how vulnerable our teeth are to damage caused by accidents, neglect, or even to diseases.
That's why at Ria Family Dental, our goal is to not only help you achieve healthy teeth but also to help you protect them for life.
You don't have to say "No!" to fun. With custom-fitted mouthguards from Ria Family Dental, your pearly whites are protected from damage, so you're always ready for your group pictures!
What is a Mouthguard?
A mouthguard is dental equipment worn in the mouth by professional athletes and sports-enthusiasts during sports activities. It protects the teeth and the soft tissues by cushioning blows.
A mouthguard is made of poly (vinyl acetate-ethylene) copolymer clear thermoplastic; polyurethane; and laminated thermoplastic, making it strong and flexible at the same time.
Why Wear Mouthguards?
Many people think that only professional athletes should wear mouthguards. This is not true. In fact, children or those who are sports neophytes need them the most since they are still learning and may be clumsy.
Wearing a mouthguard shields your teeth and soft tissues from the forceful impact. It absorbs and cushions the blow, therefore protecting your pearly whites.
Without a mouthguard, the following are some possible dental injuries:
Knocked out tooth
Loose tooth
Injuries to lips and cheeks
Broken or chipped teeth
Damage to the teeth's roots and nerves
Fractured jaws
Fractured restorations, crowns, or bridges
Benefits of Custom-Fitted Mouthguards
Choosing the right mouthguard is as essential as wearing them. There are mouthguards available in drugstores, however we strongly advise against buying them.
Drugstore mouthguards are stocky and made of materials that do not adjust to your movements. They are not custom-fitted to you so they can easily fall out. They are also uncomfortable and hamper speaking.
At Ria Family Dental, mouthguards are custom-fitted for optimum protection. Here are only some of the advantages and benefits of custom-fitted mouthguards:
Durable
Flexible
Fit perfectly and won't fall out
Allow easy breathing and speaking
Provide optimum protection
Can be personalised
Mouthguards in Yeronga
Enjoy your sports activity without worrying for your pearly whites. With custom fitted mouthguards at our Yeronga dental practice, your smile is safe from accidental damage.
Get your custom-fitted mouthguards today!
Mouthguards in Yeronga
#1. Book online now

#2. Call 0451 359 356
#3. Visit us at 451 Fairfield Rd in Yeronga