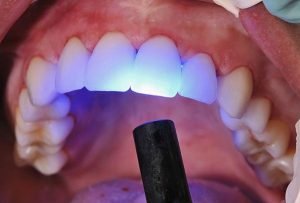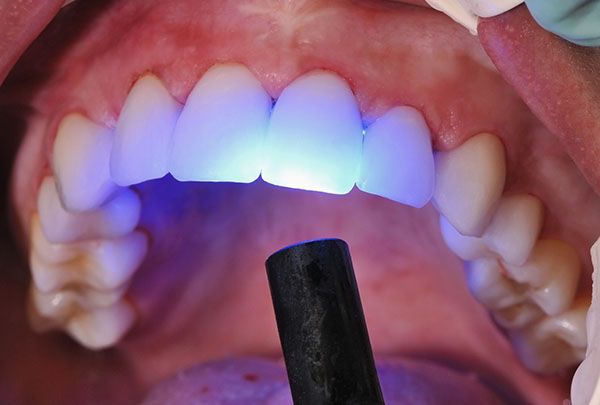 Whether through our own fault or not, we sometimes find ourselves in situations that compromise the appearance of our teeth.
Over time, those minor compromises leave us with teeth that are chipped, cracked and discoloured. At that point, you have a problem you can't smile your way out of.
At Ria Family Dental, those minor imperfections are that – minor. We can easily give your teeth a makeover with our cosmetic dentistry services.
Each option suits a specific need and gives you a brighter and more dazzling smile.
Dental bonding is one of our cosmetic dentistry options and is popular for giving amazing quick results. If you have chipped, cracked or discoloured teeth, dental bonding might be the best option for you!
What is Dental Bonding?
Dental bonding is a cosmetic dentistry option that provides amazing results in just 30-50 minutes. It involves the bonding of a resin-material directly onto the damaged tooth.
The material matches your natural tooth shade, so the result is a natural-looking alteration.
Dental bonding is a one-visit dental procedure and is one of the most conservative and least expensive cosmetic dentistry options.
Issues Solved by Dental Bonding
Dental bonding solves minor teeth imperfections such as:
Cracks
Chipping
Fractures
Small gaps
Discolouration
Irregularly shaped teeth
Benefits of Dental Bonding
Below are the remarkable benefits of dental bonding. Take a look.
Is one dental appointment
Least expensive cosmetic procedure
Takes only 30-50 minutes
Non-invasive
Most conservative cosmetic procedure
Repairs cracks and fractures
Whitens discoloured teeth
Corrects irregularly shaped teeth
Closes small gaps between teeth
Protects exposed roots caused by receding gums
Works well with other dental procedures
Dental Bonding Procedure it Ria Family Dental
Getting a dental bonding is done in just one visit of 30-50 minutes. The procedure we follow is carefully detailed to ensure that no time is wasted. Once it has been established that you are an ideal candidate, the following commences:
Preparation – A dental hygienist will clean and prepare your teeth for the procedure. This will determine your natural tooth shade colour on which your Yeronga dentist will base the shade of the bonding material.
Bonding – The target tooth is prepared and its surfaces are roughened. The conditioning liquid is applied followed by the resin material. The resin is shaped and smoothed into the desired result.
Curing – A special ultraviolet light is used to harden the bonded resin. After curing, final shaping and trimming are done.
Just those steps and you'll have your improved smile in no time!
Dental Bonding in Yeronga
You are one visit away from getting your dazzling smile with dental bonding. It's a hassle-free ticket to the smile of our dreams at Ria Family Dental.
Dental Bonding in Yeronga
#1. Book online now

#2. Call 0451 359 356
#3. Visit us at 451 Fairfield Rd in Yeronga