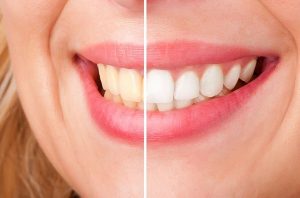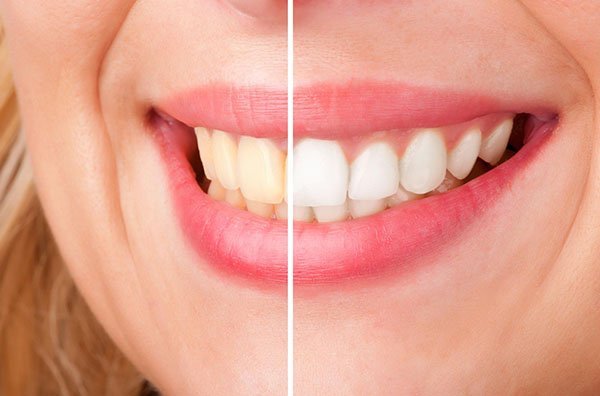 Everyone wants to have a celebrity-worthy smile; one that shines brighter than the camera lights. Unfortunately, not everyone has one.
Whether due to extrinsic or intrinsic factors, teeth can display a disappointing shade.
At Ria Family Dental, we can help.
A brighter smile is within your reach with our teeth whitening options. Get your brighter smile today!
Common Causes of Tooth Discolouration
Your teeth are exposed to different things every day, many of which can affect them. Keeping your teeth bright and glowing can be very challenging.
Knowing the common culprits of staining and darkening is the first step to keeping your teeth bright.
The following are the common causes of tooth discolouration.
Coffee
Wine
Citrus fruits
Soda
Tea
Tooth trauma
Too much fluoride
Smoking
Age
Dentinogenesis Imperfecta
If attended to immediately, most causes of tooth discolouration can be reversed with proper oral hygiene and regular dental scale and cleans. If neglected, the stains can harden requiring teeth whitening to remove.
Benefits of Teeth Whitening
Teeth whitening is a non-invasive, simple, and effective dental procedure that works to improve the shade of your teeth to amplify the beauty of your smile.
Ideal candidates can expect a failsafe and effective procedure with the help of the right clinician. Hence we recommend a checkup/ consult before the procedure.
Teeth whitening has a number of benefits. In fact, a recent study from the universities of Leeds and Central Lancashire confirms that a brighter smile makes a person more attractive.
Other benefits include:
Removal of plaque buildup
Removal of persistent stains
Bad breath caused by the plaque can be reduced
Instant and predictable outcome
Boosted self-esteem
Best as part of preparations before events such as weddings
Teeth Whitening Options
At Ria Family Dental, we have in-office teeth and home teeth whitening options for our patients.
Your dentist Yeronga will discuss each option with and help you choose what's best for you.
Teeth Whitening in Yeronga
Enjoy life's best moments better with brighter teeth and a stunning smile. Talk to your Ria Family Dental dentist today to experience our teeth whitening options. There's nothing more we want than to give you the smile you deserve.
Teeth Whitening Promotions $250 take-home kit consist of 3 tubes of zoom bleaching gel, upper and lower treys and tube of tooth mousse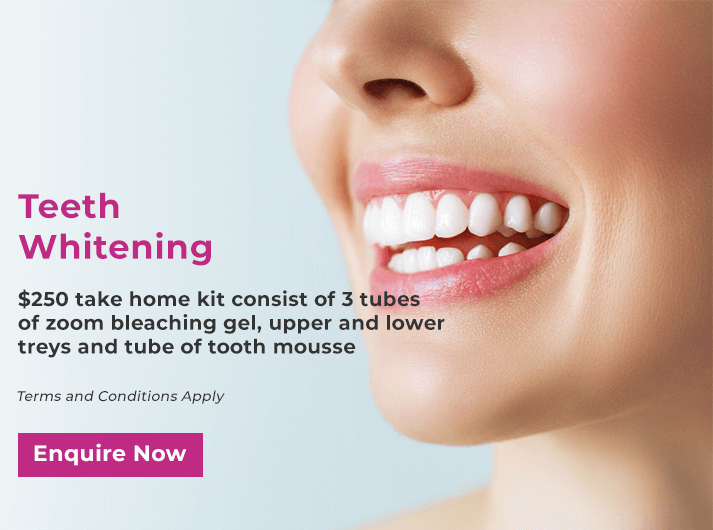 #1. Book online now

#2. Call 0451 359 356
#3. Visit us at 451 Fairfield Rd in Yeronga