We offer orthodontics treatments at Ria Family Dental
Congratulation to Darshan Hosur for completing a compressive orthodontic course with Dr Ken Lee (IAADent)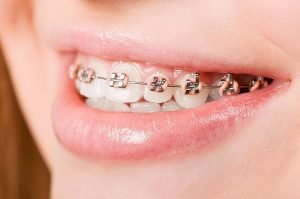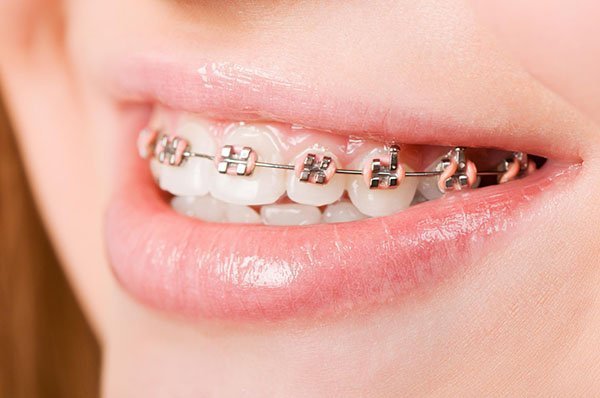 With modern dentistry, anyone can have perfectly straight teeth.
Crooked teeth need no longer tar your smile and confidence.
Ria Family Dental has tooth-straightening orthodontic options you can choose from.
Talk to your Yeronga dentist today!
What is Orthodontics?
Orthodontics is a branch of dentistry that focuses not only in straightening crooked teeth but also in addressing bite defects and jaw problems.
It uses orthodontic appliances uniquely designed to the measurement and needs of the patient. This equipment is worn in the mouth until the desired result is achieved.
The orthodontic treatment period can last up to years, depending on your situation. Hence, we recommend having the treatment early in life, when results can be achieved more quickly.
We encourage parents to sign their child up for an orthodontic evaluation as early as 7 years old. The evaluation assesses possible problems that could be addressed by orthodontics.
Common Issues Solved by Orthodontic Treatments
Crooked teeth
Crowded teeth
Crossbite
Underbite
Overbite
Crooked teeth
Wide spaces between teeth
Speech problems
Bruxism
TMJ disorders
Benefits of Orthodontics in Yeronga
The use of orthodontic equipment has a number of benefits other than straightening crooked teeth.
These benefits include:
Correcting malocclusions or bite defects
Guiding/correcting jaw development
Improving speech
Correcting bad oral habits (thumbsucking)
Stopping the development of dental issues such as tooth decay and gum disease
Enhancing facial structure
Boosting self-confidence
Orthodontic Options in Yeronga
With the advent of modern dentistry, there are different orthodontic options you can choose from.
At Ria Family Dental, you can take advantage of the following:
Invisalign®
Invisalign® is a popular orthodontic treatment, especially favoured by the adult crowd. The trays used are removable and are made of clear polyurethane or virtually invisible aligners.
Each tray is custom-fitted for the patient. The trays discreetly shift the teeth into their ideal position.
Each tray is worn for two weeks, around 20-22 hours a day. Trays should only be removed during eating, brushing, and rigorous sports activities.
Learn more about Invisalign® in Yeronga
Metal braces
These are often referred to as traditional braces. They are visible and give the "train track" look. Today, these type of braces are smaller, making them less noticeable and more comfortable than before.
Learn more about dental braces in Yeronga
The Orthodontic Treatment Procedure
An orthodontic evaluation is conducted first. An X-ray, impressions of the mouth and jaw, and assessment of bite capacity is part of the evaluation.
The result will be the basis for your orthodontic treatment plan.
Included in your orthodontic plan will be a list of dos and don'ts and what to expect when you wear the orthodontic equipment.
There are some situations in which tooth extraction is needed to achieve the desired alignment. This is usually performed in the case of crowded teeth.
Once your measurements are taken, your custom-fitted braces will be installed. Follow-up check-ups will be scheduled.
Frequently Asked Questions
At what age should a child first visit a dentist?
If you want to improve the appearance and feel of your smile, then any age can be great to visit a dentist.
Children are advised first visit a dentist around seven years old; however, orthodontic treatment is not only for children and young adults.
Whether you're visiting for a dental check-up or considering receiving orthodontic treatment, any time is an excellent time to see the dentist.
Why should I receive orthodontic treatment?
There are two reasons for receiving orthodontic treatment, aesthetics and function.
A beautiful smile not only changes the way people see you but also improves your own self-image.
Orthodontic treatments also allow your teeth to function better and makes them easier to clean, which can improve your overall health.
Orthodontics in Yeronga
Say goodbye to crooked teeth and hello to straighter teeth alignment with orthodontic options at Ria Family Dental.
Achieve the smile of your dreams today! Talk to your Yeronga dentist about your orthodontic evaluation.
Orthodontics in Yeronga
Invisalign® & Clear Correct PromotionsClear aligners starting from $5,000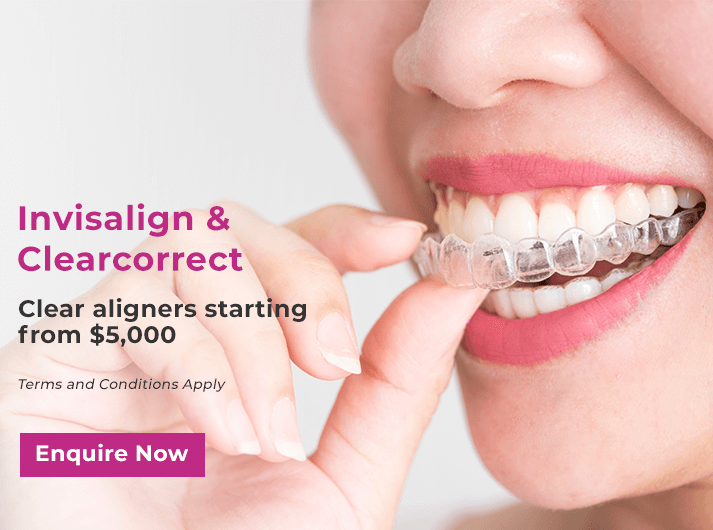 #1. Book online now

#2. Call 0451 359 356
#3. Visit us at 451 Fairfield Rd in Yeronga