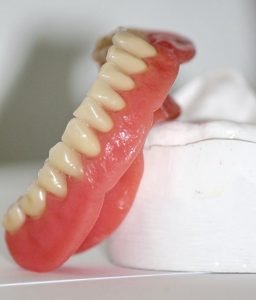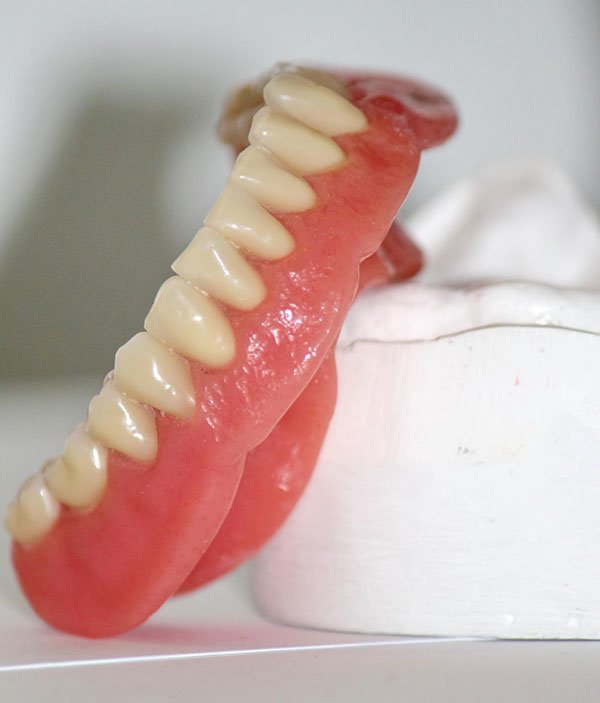 Dentures are dental prostheses that replace missing teeth.
They can either be full or partial and are removable. With dentures, you not only get a beautiful smile, but you can also eat better!
Indeed, dentures have a lot of benefits. That's why a broken denture is a denture wearer's nightmare.
Add to that the fact that they can break without warning. This, therefore, constitutes an emergency.
Your daily routine is affected, leaving you utterly inconvenienced.
At Ria Family Dental, we have same-day emergency appointments for dental emergencies, including broken dentures.
Common Causes of Broken Dentures
There are a number of things that can lead to denture breakage, such as:
Natural wear and tear
All dental restorations have a breaking point, and dentures are no different. Despite their durability, years of strenuous chewing, biting, grinding, and other teeth functions can cause them to deteriorate.
Accidents
Accidents can happen anytime. Even the most careful person may suffer an accident. Damage from dentures accidentally falling while cleaning is an example.
Improper use
Your dentures have limitations. To maximise their use, you have to follow precautionary measures. For instance, using your dentures other than their normal functions or abusing their limits can cause breakage.
Ill-fitting dentures
Ill-fitting dentures can be caused either by progressive bone loss or poor dental work. If you feel uncomfortable with your dentures, visit your dentist immediately.
What to do with Broken Dentures
Emergencies cannot be predicted. However, vigilance and caution can help blunt their effects. When cleaning your dentures, check for cracks. If you see cracks on your dentures, do not attempt to fix them yourself.
You might be tempted to use denture repair kits available in drugstores. This only worsens the damage. It takes the skill and knowledge of a professional to repair your dentures.
Call your Yeronga dentist immediately to have your dentures checked as soon as possible.
What Your Yeronga Dentist Can Do?
Although dentures are a serviceable missing-tooth replacement option, the permanence and natural look of dental implants make them a great choice.
Ria Family Dental offers high-quality and durable dental implants as replacements for missing teeth.
If properly cared for, dental implants can last years, and sometimes even for life! This means costs can be lower in the long term since dentures, in comparison, will need replacements frequently.
Why Choose Dental Implants Over Dentures?
Dental implants cost more upfront than dentures, and therefore many people choose dentures without further investigating dental implants as an option.
When you consider the additional costs of dentures, including cleaning solutions, adhesives, repairs, and denture replacement, implants are a better financial solution and well worth the extra upfront cost.
Broken Dentures in Yeronga
With so many things at stake, like your overall health and self-esteem, we suggest you consult your Yeronga dentist before reaching a decision.
At the end of the day, your dentist is your best resource to help you decide what option works best for you and your mouth. Remember that you may decide to start with dentures and eventually progress to dental implants, but dental implants are a more permanent option.
In case of a dental emergency, call and visit your trusted Ria Family Dental team. We have a same-day emergency appointment to relieve you of your pain as soon as possible.
#1. Book online now

#2. Call 0451 359 356
#3. Visit us at 451 Fairfield Rd in Yeronga