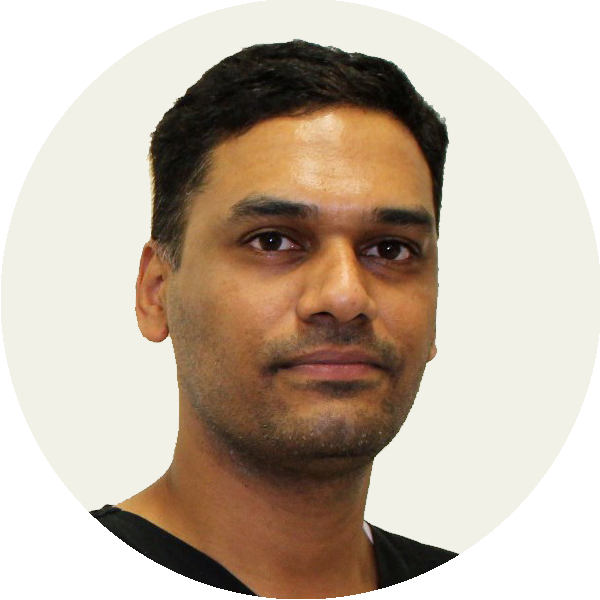 Dr Dash Hosur
Dr Dash at Ria Family Dental in Yeronga, promise to provide best Restorative Dentistry. At your first visit, you will receive personalized attention with Dr Dash's comforting and conservative approach.
If any treatment is necessary or you would like to have any procedures like Prosthodontics or Orthodontics performed, he will recommend all possible options.
Dr Hosur completed his undergraduate studies at the University in India in 2000 and went on to do his Masters in Paediatric Dentistry in 2006 graduating first in his class and overall second in the state.
After working for three years both in the university teaching hospital and private practice, Dr Dash moved to Australia in the year 2009 under Australian Dental Council certification.
Dr Dash began his career as an associate in a dental practice in tropical North Queensland in 2009 and practiced there for five years. In 2015 Dash along with his family moved to Brisbane as an opportunity arose at John Greer Family Dental Practice.
To stay abreast of latest technology and clinical developments, he undergoes regular dental training to learn about advancements in the dental industry.
Dr Dash's entire team goes through regular training as well to better serve you and your family.
Dr Dash is member of various dental boards like ADA and Australian Dental cosmetic Injections.
He is very active in the dental community being a member of the Australian Dental Association.
And has also been very active in volunteer organisations. In his spare time he loves swimming, playing tennis and playing music.
Dr Dash is married to Pavi and they have two girls aged 4 and 1.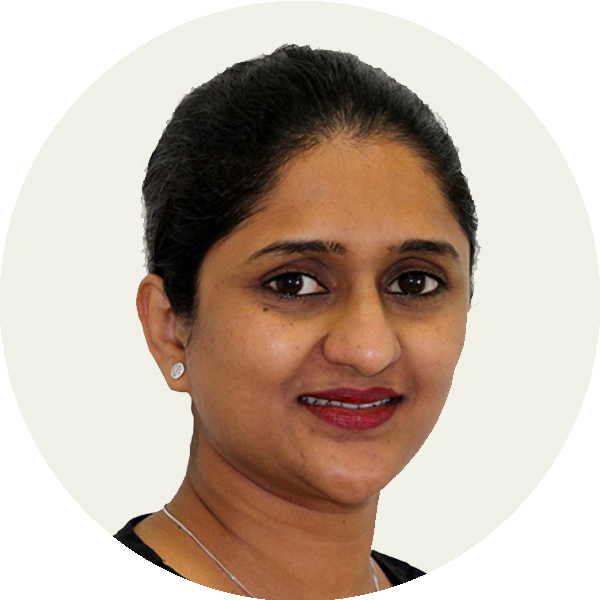 Pavi
Pavi is our Dental Hygienist who is qualified from Adelaide, SA. She was practicing in North Queensland. She along with her husband and two beautiful girls, relocated to Brisbane and continued to practice here at Ria Family Dental.
Pavi is an active member of Dental Hygienist association of Australia, and regularly attends the conferences organized by them to keep herself updated about recent advances and developments in the field of Dentistry.
Pavi is very passionate and positive, energetic and understanding, a very detail oriented and always sturdy on her feet. She genuinely cares about people and is extremely dedicated to her work, and her patient's care.
Pavi in her free time loves spending time with kids and loves travelling , she enjoys playing badminton.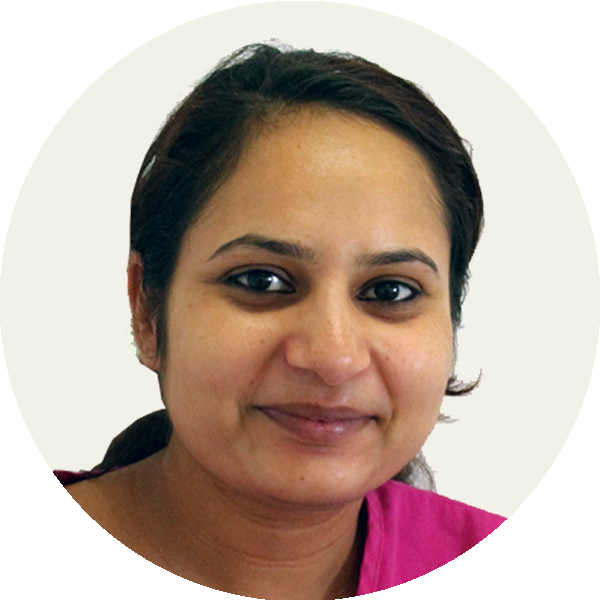 Kiran
Kiran is working as a Dental assistant at Ria Family Dental Practice for more than a year now. She also has over three years of experience with chairside dental assisting. She is very motivated and confident. She is studying to become Dentist one day.
During her free time she love to read books and novels, listening songs and also spending time with her family.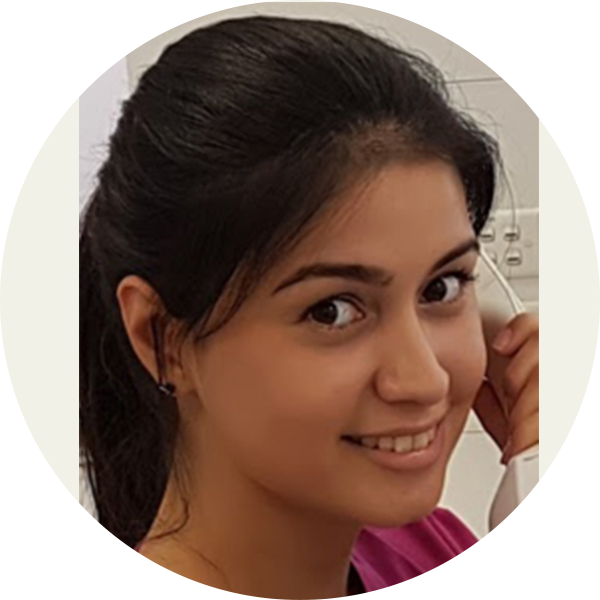 Alisa
She is a self motivated energetic dental nurse, who Moved from Russia in 2017 to Australia.
She is enjoying every bit of Australian Living , started her Dental Assisting career 2 years ago after she graduated from Bashkir State medical university in Russian Federation. Alisa has always had a passion to care for others.
She is married to husband Vladimir who works as a engineer at a petroleum company. In her free time, Alisa loves to play badminton, ride on bicycle, loves baking. She loves being a part of such an amazing and motivating team at Ria Family Dental , where we strive for perfection.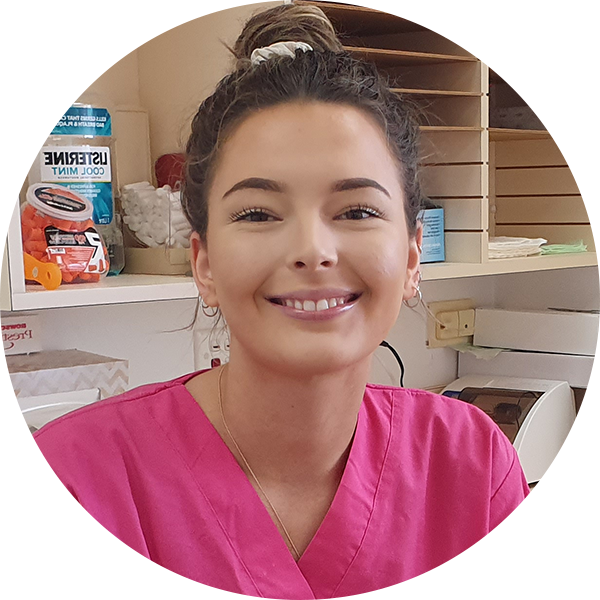 Genevieve Shadbolt
Genevieve Shadbolt was born in Queensland although she also spent a lot of her childhood in Brunswick Heads, New South Wales. Genevieve went to school in Logan and now she has moved to Paddington.
At Ria Family Dental ,Genevieve is looking to progress in the dentistry field where she first plans on completing her Dental Assisting certification.
In her spare time Genevieve enjoys going to the markets, playing with her cat and catching up with family and friends.
More about Ria Family Dental
Discover more about Ria Family Dental. Visit our About Us page.
#1. Book online now

#2. Call (07) 3892 1331
#3. Visit us at 451 Fairfield Rd in Yeronga
OPENING HOURS
Mon-Tue: 8:30 AM – 7:00 PM
Wed: 8:30 AM – 4:30 PM
Thu-Fri: 8:30 AM – 7:00 PM
Sat-Sun: Closed
PARKING/PUBLIC TRANSPORT
FREE off street parking and close to public transport.