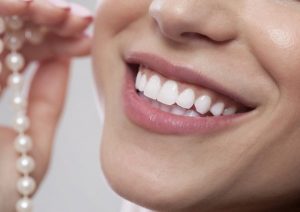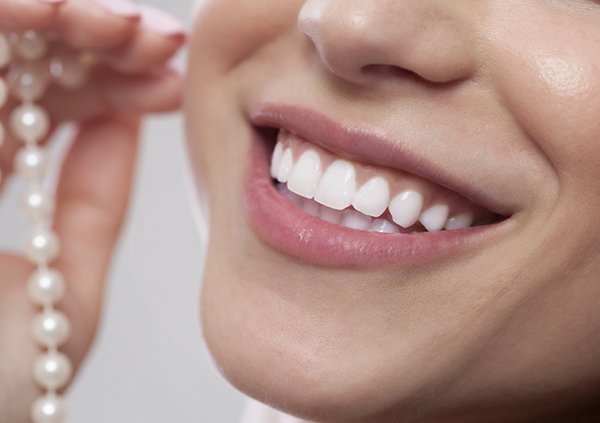 Achieve the smile of your dreams with cosmetic dentistry options at Ria Family Dental. Enjoy life's best moments better with newly dazzling teeth.
From simple to complicated dental needs, the Ria Family Dental team has you covered. At Ria Family Dental, your smile is our number one priority.
Talk to your Cosmetic Yeronga Dentist today!
Teeth Whitening
Whether due to extrinsic or intrinsic factors, teeth can develop a disappointing shade. At Ria Family Dental, we can help.
Teeth whitening is a non-invasive, simple, and effective dental procedure that works to improve the brightness of your teeth to amplify the beauty of your smile.
Teeth whitening has a number of benefits. In fact, by a recent study from the universities of Leeds and Central Lancashire confirms that a brighter smile makes a person more attractive.
Porcelain Veneers
Minor teeth imperfections such as discolourations and cracks can do great damage to your smile. With porcelain veneers, this is no longer a problem.
Veneers are cosmetic dentistry equipment attached to the front surfaces of the teeth to mask imperfections.
Porcelain veneers are tooth coloured ultra-thin layer of porcelain customized to a patients measurements. Hence each veneer is unique to each patient and is nearly impossible to distinguish a veneer from a natural tooth.
With proper care, veneers are proven to last 10-15 years.
Tooth-coloured Fillings
Tooth fillings are resin material bonded to the tooth to fill in cracks and other damage. They have preventive and restorative benefits. They stop the progress of damage and restore strength while looking natural in your teeth.
Tooth fillings are often recommended to address the following issues: decay, cracks, fractures, chips, broken tooth, small gaps, and as part of root canal treatment.
Cosmetic Dentistry in Yeronga
Having the right cosmetic dentist plays a big role in achieving optimal oral health. At Ria Family Dental, we make sure to always meet and even exceed your expectations. Everyday, we create more and more reason for you to smile and choose us.
Trust your oral health no one else. At Ria Family Dental, your and your family's smiles are our number one priority. Contact your dentist Yeronga now!
Teeth Whitening Promotions $250 take-home kit consist of 3 tubes of zoom bleaching gel, upper and lower treys and tube of tooth mousse
#1. Book online now

#2. Call 0451 359 356
#3. Visit us at 451 Fairfield Rd in Yeronga