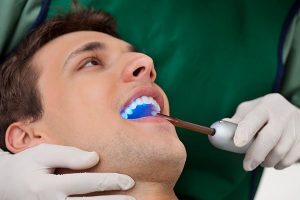 At Ria Family Dental, we encourage our patients to take advantage of our preventive dentistry options for healthier and brighter teeth.
One of these services is a dental sealant. This is a popular dental treatment for young and old alike due to its many benefits.
Read on to learn more.
What are Dental Sealants?
Diligent practice of good oral hygiene habits can help keep your teeth healthy. Brushing at least twice a day and flossing at least once, preferably before bedtime, are two of the most effective weapons against dental issues such as tooth decay.
But caring for your teeth does not end there. Although they have a great impact on your oral health, brushing and flossing do not remove all plaque in the mouth.
The molars, for example, are difficult to reach and brush. They become the perfect hideouts for bacteria to create cavities. You need your dentist's help to keep a risk-free mouth.
Aside from regular dental check ups, dental sealants can also keep teeth from decay. Dental sealants are thin plastic protective coatings, which cover the molars, protecting them from cavities setting in.
Benefits of Dental Sealants
Preventive dentistry focuses on early detection and stoppage of dental problems. Dental sealants, have the following advantages and benefits.
Save money.
Dealing with dental problems early on keeps you from spending on expensive dental treatments in the future.
Save your teeth.
Molars are protected from cavities.
Stop tooth decay.
Dental sealants are also used to stop the progress of decay in its early stages. They are proven to effectively reduce tooth decay by 90%.
No side effects.
There are no known negative side effects of the dental sealants procedure.
The Dental Sealants Procedure
The dental procedure is a quick and non-invasive dental treatment. It only takes one dental visit and three simple steps.
First. The target teeth or molars are prepared by a thorough cleaning and drying before an acidic gel is applied. The acidic gel will roughen the tooth's surfaces. This is necessary so the sealant can bond properly.
Second. The acidic gel stays in place for a few seconds. It is removed and the tooth is dried again.
Third. The sealants are applied and hardened by an ultraviolet light.
Dental Sealants in Yeronga
Take advantage of our preventive dentistry services at our Yeronga dental practice including dental sealants. Increase your teeth's protection against decay. Talk to us today.
Dental Sealants in Yeronga
#1. Book online now

#2. Call 0451 359 356
#3. Visit us at 451 Fairfield Rd in Yeronga