Full Mouth Rehabilitation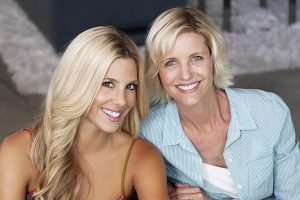 In some cases, damage to your oral health requires more than just one kind of dental solution.
These cases call for a combination of restorative, cosmetic, and general dentistry services.
To answer such demand, Ria Family Dental has included full mouth rehabilitation in its dental services.
This rehabilitation includes a combination of various dental treatments to improve your aesthetic and oral health.
If you have several dental problems, full mouth rehabilitation might be best for you! Talk to your Yeronga dentist today.
Full Mouth Rehabilitation: Treatable Cases
Full mouth rehabilitation is given to those who need several dental treatments at the same time.
Patients requiring full mouth rehabilitation are generally those who set aside dental visits for a long time and now have multiple dental problems, from tooth sensitivity to missing teeth.
Full mouth rehabilitation is also appropriate for those who have dental work that is now malfunctioning because of natural wear and tear, or due to neglect.
A full mouth rehabilitation allows harmony and synergy among the dental procedures performed, thereby ensuring longevity, beauty, and complete comfort.
Below are the common problems solved by full mouth rehabilitation:
Multiple missing teeth
Chewing and biting difficulty
Worn-down teeth
Diseases of the jaw (chronic jaw pain or TMJ disease)
Discoloured teeth
Tooth sensitivity
Gum disease
Bad breath
Common Dental Treatments Combined
The combinations depend on the needs of the patient. Full mouth rehabilitation may be a combination of general dentistry services and cosmetic and restorative services.
After the treatment, routine check-ups are recommended, so your Yeronga dentist can monitor your improvement and oral health status.
Listed below are the common dental treatments combined for full mouth rehabilitation.
Dental crowns
Dental implants
Inlays/onlays
Root canal surgery
Gum disease treatment
Dental bonding
Dental fillings
Dentures
Diseases of the jaw
Benefits of a Full Mouth Rehabilitation
There is a broad range of benefits that you can expect to enjoy when you choose a full mouth rehabilitation to restore your smile. These include:
Corrects multiple dental issues at once
Creates harmony among dental treatments
Improves strength and aesthetics
Prevents/manages dental problems
Better oral health
Improves overall smile profile
Full Mouth Rehabilitation in Yeronga
If you are considering a full mouth rehabilitation or think it may be the right choice to address your needs, the first step is to visit our office for a consultation with your Yeronga dentist.
The comprehensive scope of the procedure requires a large amount of planning, and the dedication and unique qualifications of the Ria Family Dental team means that each stage of your treatment will be carefully planned.
Our sophisticated computers can track jaw movement with remarkable precision, which further enables us to lay the foundation for customised treatment.
Ria Family Dental serves local communities in Yeerongpilly, Annerley, Tarragindi, Rocklea, Fairfield, Tennyson, Graceville, Chelmer, and Moorooka.
Full Mouth Rehabilitation in Yeronga
#1. Book online now

#2. Call 0451 359 356
#3. Visit us at 451 Fairfield Rd in Yeronga