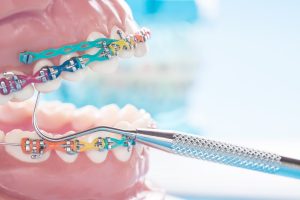 Getting braces can be a complicated experience. But it doesn't have to be scary. With the right knowledge, dental braces can be a walk in the park.
Read on to learn more about orthodontics and braces in Yeronga.
Orthodontics
Orthodontic treatments make the best of your teeth.
This includes straightening your teeth so you'll be able to take care of your teeth and gums more easily and improving your bite so you can eat without hassle. And your smile will be improved, as well.
Treatment may involve using braces to straighten crooked, crowded, or protruding teeth, close teeth gaps, and correct the bite, so the upper and the lower teeth meet properly when the mouth is closed.
Orthodontics: Its Benefits and Purpose
Going to the dentist for an appointment can be hard for many of us.
And for some people, wearing braces can be a further daunting experience.
And while braces are primarily designed to straighten your teeth, they actually have several other benefits as well.
So, smile big with these benefits of orthodontic treatments:
Prevent Gum Disease
Prevent Tooth Decay
Prevent Cavities
Help with Digestion
Prevent Injury
Prevent Bone Erosion
Help with Self-Esteem
Help with Proportions
Help with Bad Bites
Help with Speech Improvement
Some people may receive orthodontic treatments for cosmetic reasons, but there are also multiple health advantages to straight teeth.
Straight teeth are easier to keep clean, which reduces tooth decay and gingivitis. Correcting the bite also fixes structural problems, which can reduce jaw pain and make chewing less painful.
Types of Braces
Today's orthodontics offer more kinds of braces. Check out your options below:
Conventional Metal Braces
These are the metal brackets and wires that most people think of when they hear the word "braces." However, modern brackets are smaller and less noticeable than the "metal-mouth" braces that many adults remember. Plus, new heat-activated archwires utilise your body heat to help teeth move more quickly and less painfully than in the past.
Ceramic Braces
Ceramic braces have the same size and shape as conventional metal braces, except that the brackets are tooth-coloured or clear to blend in with teeth. Some even use tooth-coloured archwires to be even less noticeable.
Lingual Braces
Lingual braces are similar to conventional metal braces, except that the brackets and wires are placed on the inside of teeth.
Invisalign®
Invisalign® treatment is composed of a series of 18 to 30 customised, mouthguard-like virtually invisible plastic aligners. The aligners are removable and are replaced every two weeks.
How Braces Align Teeth
Braces move your teeth by applying constant pressure on them for extended periods of time. Your teeth and jaw gradually adjust to conform to this pressure.
We tend to think of our teeth as being connected to our jawbone, making it hard to imagine how they can be moved to the right position.
But under your gums is a membrane surrounded by your bones, that connects your teeth to your jaw. This membrane controls the placement of your teeth, and it adapts to the pressure being put on your teeth by braces.
Receiving braces doesn't hurt during the appointment, and it takes between one to two hours for them to be installed.
You may feel soreness for the first week as you adjust. Each time your braces are adjusted by your dentist, you may also be sore for a few days.
The ideal age to receive braces is usually around 12 or 13. This when a child's mouth, jaws and head are still growing.
Dental Braces in Yeronga
Say goodbye to crooked teeth and hello to straighter teeth alignment with orthodontic options at Ria Family Dental. Achieve the smile of your dreams today! Talk to your dentist about your orthodontic evaluation.
Ria Family Dental serves local communities in Yeerongpilly, Annerley, Tarragindi, Rocklea, Fairfield, Tennyson, Graceville, Chelmer, and Moorooka.
Invisalign & Clear Correct PromotionsClear aligners starting from $5,000
#1. Book online now

#2. Call (07) 3892 1331
#3. Visit us at 451 Fairfield Rd in Yeronga
OPENING HOURS
Mon-Tue: –
Wed: –
Thu-Fri: –
Sat-Sun: Closed
PARKING/PUBLIC TRANSPORT
FREE off street parking and close to public transport.