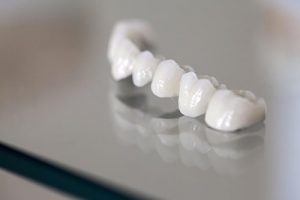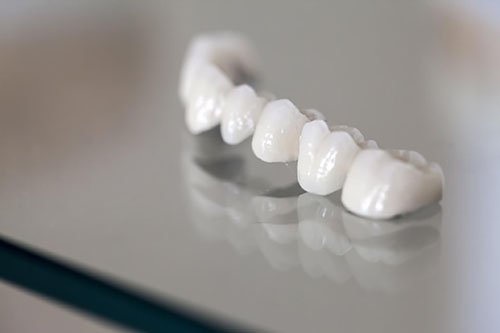 At Ria Family Dental, we have a multiple restorative dentistry options for your dental needs.
Among these, dental crowns and bridges are two of the most popular options.
Not only do they replace missing teeth, they also improve the teeth's aesthetics.
Read on to learn more about crowns and bridges.
What are Dental Crowns?
Dental crowns are fixed dental restorations. They "cap" a damaged tooth to protect it from further damage and restore its other functions.
They are constructed from materials that are not only durable but also have the look and feel of natural teeth. They can effectively participate in heavy chewing and with proper care, can last a long time.
Dental Problems Solved by Crowns
A dental crown is recommended for the following dental issues:
Unnatural tooth structure
Cracked or worn down tooth
Discoloured tooth
Tooth with a large tooth filling
Used together with dental implants and bridges
Benefits of Dental Crowns
Restore strength to tooth damaged by decay
Protect tooth from further damage caused by strain
Protect tooth from further decay
Return natural tooth structure
Hold a large filling
Strengthen a tooth weakened by decay
Whiten a discoloured tooth
What is a Dental Bridge?
A dental bridge, just like dental crowns, is a fixed dental restoration. Its function is to replace multiple missing teeth. The false teeth bridge one natural tooth to another. The natural teeth on either side serve as the anchor for the false teeth.
Dental bridges are also made of materials that have the look and feel of natural teeth. They are recommended for those who still have natural teeth left. If there are no existing teeth, the next option is a denture.
Benefits of Dental Bridges
Replace multiple missing teeth
Restore function of teeth in speech
Return face structure to normal
Stop shifting of remaining natural teeth
Prevent progressive bone loss caused by missing teeth
Crowns and Bridges in Yeronga
Nowadays, missing teeth can easily be replaced. Dental crowns and bridges are just two of the multiple restorative dentistry options offered by our Yeronga dental practice. Talk to us today!
FREE Consultation for Dental Implants Prices start from $3,999 from start to finish including crown
#1. Book online now

#2. Call 0451 359 356
#3. Visit us at 451 Fairfield Rd in Yeronga