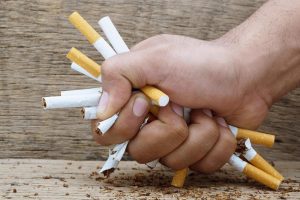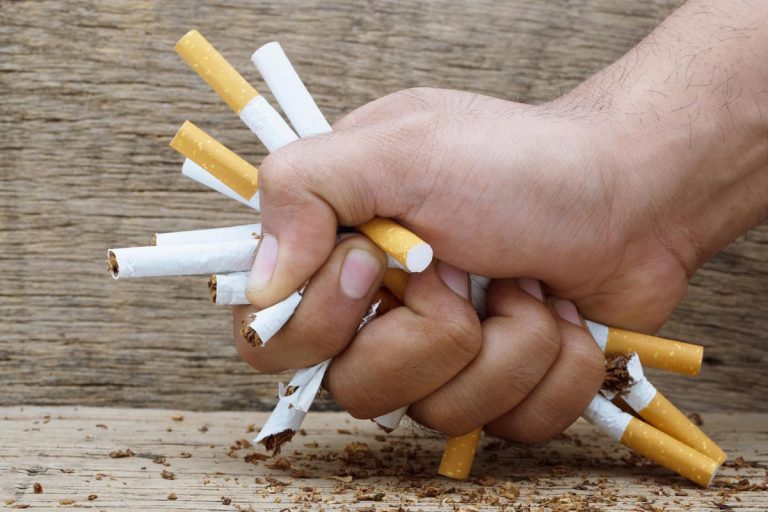 Tobacco is a significant cause of many health problems, including oral cancer.
Tobacco use is responsible for an estimated annual 6 million deaths across the globe.
To spread awareness of the potential adverse effects of tobacco use, in any form, the World Health Organization has declared that May 31st is "World No Tobacco Day".
On this day each year, many programs, demonstrations, and information efforts are presented by institutions, schools, workplaces, and doctors and dentists.
At the Ria Family Dental, we are proud to chip in and do our part.
This is because of the general threat of tobacco use, but also because; unknown to many in our community, tobacco use is a threat to oral health on levels that range from the inconvenient (bad breath, stained teeth) to the genuinely frightening (oral cancer).
So, to give our community members more reasons to quit, we'd like to explain some health complications that are directly related to tobacco consumption.
How Tobacco Use Affects Oral Health
Teeth erode more quickly. Chewing tobacco, cigars, snuff, and any other smokeless products contain tiny particles.
Users of oral tobacco often don't consider that they are grown in soil, from which bits of grit and sand get into the tobacco leaves. This grit and sand wear enamel away.
Reduced options for dental treatment. Smoking reduces blood flow, increases bacteria, and increases gum inflammation.
This can make it harder to replace lost teeth, eliminating implants and bridges. Tobacco products weaken nearby teeth and jawbones.
Weakened from infection or decay caused by tobacco products, they aren't sturdy enough to support dental treatments.
Gum disease is more challenging to treat. Smoking lowers your immune system's ability to defend your health.
Smokers who are treated for gum disease might have increased difficulty fighting the problems related to gum disease.
Smoking limits the growth of blood vessels (and their ability to bring blood and nutrients while removing wastes), which slows the healing of gum tissue after surgeries or trauma.
Increased likelihood of oral infection. Due to tobacco's effects on the immune system, uncomplicated infections can progress too much worse.
Your sense of taste and smell can become dulled. The good news about this is that these senses can begin to return as quickly as 48 hours after the last tobacco use.
Healing process can be slower after having a tooth extracted or other dental surgeries. This slowed healing also applies to wounds caused by trauma.
Delayed healing is related to the gum-damage that tobacco produces.
Protect your Health from the Dangers of Tobacco
Follow these three steps to protect your oral health.
Stop using tobacco products: Your risk of oral health issues decreases drastically, and surprisingly quickly if you quit. A decade after you have quit, your risk for gum disease becomes close to that of a person who has never used tobacco. Getting treatment also increases your chances of improvement. If you would like help, talk to us at Ria Family Dental, and we can suggest support treatments.
See your Ria Family Dental dentist regularly: Regular check-ups by your dentist are a great way to catch oral cancer early. Any mouth ulcers you may be are concerned about can be checked by having a biopsy and you can receive an early diagnosis.
Brush and floss correctly: People who smoke or use tobacco need to be particularly careful about brushing and flossing, and if you have any questions about your technique, Ria Family Dental is happy to help!
How to Protect your Teeth
Quit. This is possibly the most significant benefit you can give your oral health.
However, tobacco is difficult to quit, and during and before quitting, there are a few things you can do to reduce tobacco's effects:
Smoke fewer cigarettes
Drink less alcohol
Drink plenty of water
Follow good oral hygiene habits by brushing your teeth twice a day and flossing daily
Book a check-up and clean at Ria Family Dental – the check-up can help catch any problems early.
Ria Family Dental is proud to support World No Tobacco Day and help broaden awareness of the links between tobacco use and decreased oral and overall health.
Quitting the use of tobacco products, smoked and otherwise, can immediately improve your oral and overall health levels.
If you are experiencing any oral health concerns due to smoking or the use of tobacco, or if you want help quitting, contact your friendly Ria Family Dental team today!
Join the Ria Dental Family!
At Ria Family Dental, we offer comprehensive care addressing both your short and long-term dental care needs.
We have an honest, judgment-free environment in which we practice convenient, comfortable, and conservative care designed to maximise your smile and oral health!
Our offices are at 451 Fairfield Rd, with Yeronga station and bus stops nearby, as well as convenient storefront parking.
For patient convenience, we offer early evening hours on most weeknights.
Yeronga dentist also serves the local communities in Yeerongpilly, Annerley, Tarragindi, Rocklea, Fairfield, Tennyson, Graceville, Chelmer and Moorooka.
Our Teeth Whitening Promotions
Take-home kit consist of 3 tubes of zoom bleaching gel, upper and lower treys and tube of tooth mousse for only $250
Call us on 0451 359 356 or use our online booking service here!
We are located at 451 Fairfield Rd in Yeronga.