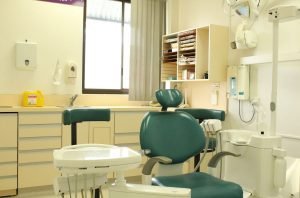 Dental visits are something that most people don't really look forward to, and many Australians don't have as many visits as they should.
This is unfortunate, because dental visits, dental treatment, and good oral hygiene are among the simplest things you can do to support your overall health.
At Ria Family Dental in Yeronga, we know that most people consider their dental visits as an inconvenience.
And we also know that some people are anxious, even phobic when they think about visiting the dentist Yeronga.
But we also know how good for your dental treatment is (We're dentists, after all!).
Because of the tension between the health benefits and how many patients view visits, Ria Family Dental has given a great deal of thought to how we can make visits to us as comfortable, convenient, and economical as possible.
Before you get in the chair
One great thing about Ria Family Dental is our convenient location, on Fairfield Road. We have free off-street parking, and we are close to public transport.
Another useful thing is our website, which can help you become familiar with Ria Family Dental and our services before you ever see us.
For instance, by looking at our gallery, you can get a feel for our clean, comfortable, and attractive facilities.
Our website also contains explanations of our dental treatments (listed, in brief, below).
For bargain-hunters, the site also lists our temporary promotions. This is a good page to keep an eye on!
When you do get to our office, you will be greeted by our helpful staff, and instructed to do any paperwork that may need to be filled out.
For the convenience of our working patients, we offer evening hours on all weeknights except Wednesday.
Our Services and Treatments
Ria Family Dental offers the dental treatments you need, all in one convenient office! Take a look at the breadth of our offerings.
Below are our preventative dentistry services:
Below are our general dentistry services:
Below are our cosmetic dentistry services:
Below are our restorative dentistry services:
Dental Emergency
Dental emergencies can't be predicted, but they can be prepared for. The first important thing is to have the phone number for Ria Family Dental in your phone, so you can call us if an emergency arises.
At Ria Family Dental, we offer same-day emergency appointments for dental emergencies.
Below are some of the dental emergencies we treat in the office:
Aftercare
Although your treatment may be completed, our work is not done.
As you exit, we will give you any advice, techniques, or materials you need to complete your aftercare or optimise your oral hygiene.
We will also ask you to set up your next appointment, so it is already in place.
We will also deal with billing at this point. We accept all insurance with HICAPS. We are preferred providers for BUPA, TUH, HCF, CBHS and NIB, and we now accept American Express.
Join the Ria Dental Family in Yeronga!
At Ria Family Dental, we give comprehensive care that addresses short and long-term dental care needs.
We provide an honest, judgment-free environment in which we practice convenient, comfortable, and conservative care.
Our offices are at 1/451B Fairfield Rd, with Yeronga station and bus stops nearby, as well convenient storefront parking. For the convenience of our patients, we offer early evening hours on most weeknights.
Yeronga dentist also serves the local communities in Yeerongpilly, Annerley, Tarragindi, Rocklea, Fairfield, Tennyson, Graceville, Chelmer and Moorooka.
Call us on 0451 359 356 or use our online booking service here!
We are located at 1/451B Fairfield Rd in Yeronga.