Want to Whiten Your Teeth This Christmas?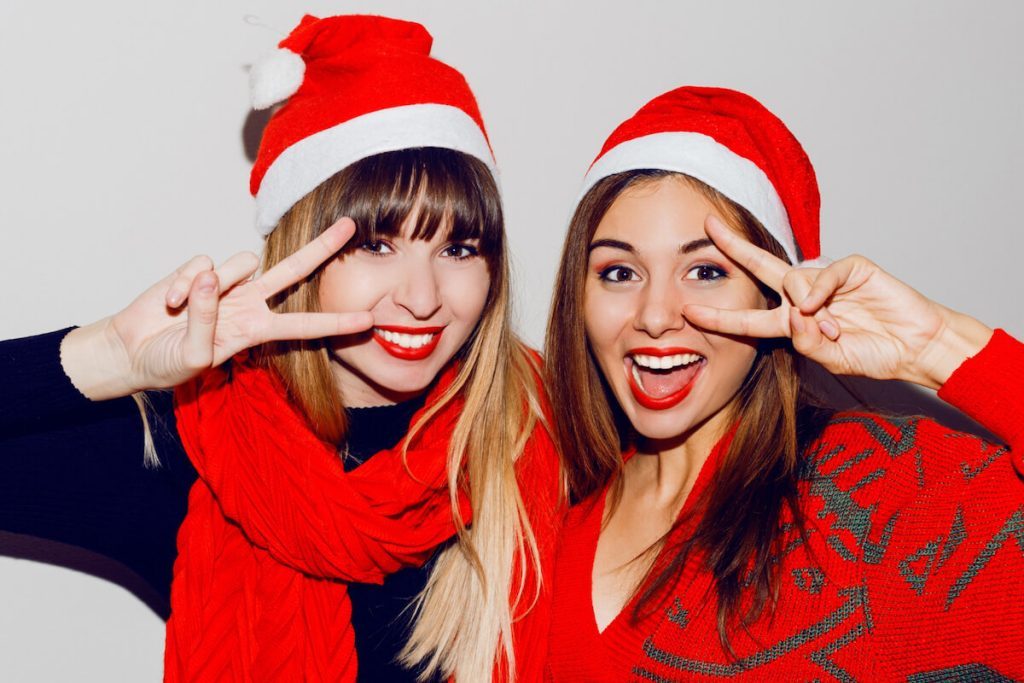 Have you thought about whitening your teeth this Christmas season so you can smile with assurance? Give teeth whitening a chance to help you achieve your goal of a cheery smile.
You could grin for Christmas selfies and family pictures immediately if you get one of these treatments to give you the brilliant smile you've always desired. Additionally, getting it can be simpler than you think.
Many people want to grin more now that the holidays are approaching, but using the right strategy is crucial.
For your Christmas white smile, take into account the following possibilities:
In-Office Whitening
We will cover your gums with a rubber or protective gel barrier if you wish to whiten your teeth at our Yeronga dental clinic. The teeth are then bleached after that. Chairside bleaching is the procedure's name, often requiring only one office visit.
At-Home Teeth Whitening
It is okay if you wish to have your teeth whitened at home. We provide straightforward take-home equipment that enables you to achieve the same exceptional results at home as you do in our office. Your Yeronga dentist may provide you with a customised bleaching tray.
If so, your Yeronga dentist will show you how to load the tray with the whitening solution and keep it there for a predetermined time.
This is an option for you if you would rather whiten your teeth gradually while still following the advice of your Yeronga dentist.
Bleaching outside of the office can take several days to many weeks.
Key Takeaway
It pays to speak with your Yeronga dentist if you want whiter teeth in time for the Christmas season.
More importantly, the procedure will be carried out safely while we assist you in getting the whiter, brighter smile you've always desired.
Before permitting you to have a complete whitening therapy check-up to ensure the health of your gums and teeth, your Yeronga dentist will do a check-up. The technique is secure because it is tailored to your needs and periodically reviewed.
Because many professional whitening procedures also use natural substances that reduce discomfort, you shouldn't have any problems with aftercare.
The benefits of having whiter teeth before the holidays are numerous. Whitening your teeth before the holidays can assist you in preventing stains from a variety of popular holiday foods and drinks, including coffee, red wine, berry pies, and cranberry sauce.
This is a crucial year's social season with events and photo shoots. This Christmas, a sparkling white smile may help you smile confidently by reducing your fear about having your photo taken.
Consuming foods like hard cheeses, nuts, and crunchy vegetables throughout the holidays may prevent tooth discolouration and aid teeth whitening because they balance acid and promote saliva production, which helps wash away debris. Using tooth-whitening toothpaste, flossing frequently, and brushing your teeth after meals can keep your teeth white whether or not it is the holiday season.
Achieving Your Whiten Teeth with Teeth Whitening at Ria Family Dental
The holidays are typically a good time to have whiter teeth. Make sure your smile is the space's focal point during Christmas.
If teeth whitening is what you need for a white Christmas this year, the team at Ria Family Dental is here to help. For more details on how we can help you get a more attractive smile, contact Ria Family Dental.
Furthermore, you can rest easy knowing that you've reached the right place if you've been looking for Yeronga's best dentist.
At Ria Family Dental, we believe in providing comprehensive care that addresses your short and long-term dental care needs and promises an open, judgment-free environment where it all comes down to excellent care.
Teeth Whitening Promotions $250 take-home kit consist of 3 tubes of zoom bleaching gel, upper and lower treys and tube of tooth mousse.
Visit your Yeronga dentist today!
Call 0451 359 356 or request an appointment online.
Visit us at 451 Fairfield Rd in Yeronga.