Ria Family Dental Tips: Should I Get Dental Implants If I Have A Missing Tooth?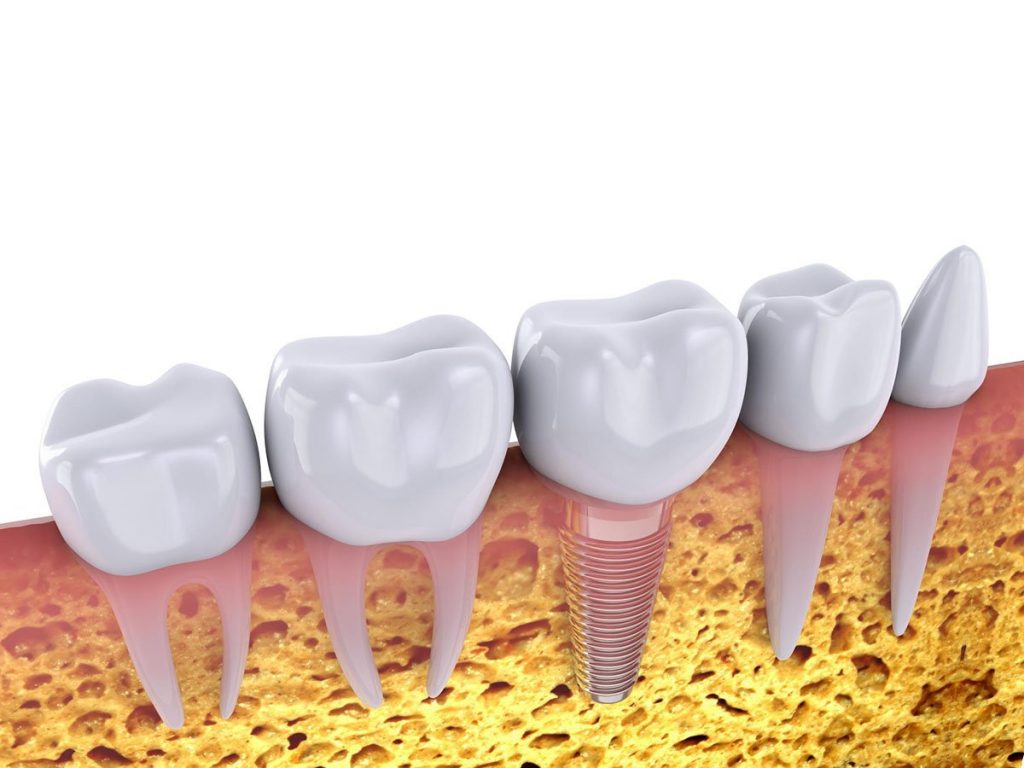 Are you searching for a way to replace a missing tooth in a way that feels natural and looks attractive?
Dental implants can completely replace missing teeth, with over a 95% success rate!
But you may be asking yourself, is a dental implant worth the cost? Are there no other replacement options?
At Ria Family Dental, we're here to reassure you that there are multiple tooth-replacement strategies but that implants are among the best.
Why Replace A Missing Tooth?
A missing tooth is more than just an unattractive gap in your smile. It can lead to serious dental problems, including:
Difficulty biting
Shifting out of the position of remaining teeth
Disrupted distribution of pressure during eating
Not enough support on your cheeks, giving a hollowed look to your face
What Are The Treatment Choices For Missing Teeth?
There are two alternatives to implants – dental bridges and dentures. Bridges replace the tooth with a new tooth that is attached to the two teeth on either side of the missing tooth.
A bridge is usually a destructive treatment, as it requires grinding away the surface of the healthy teeth around the lost tooth to hold the bridge. Wings that attach to the back of healthy, adjacent teeth surrounding the gap support a resin-bonded bridge. A denture is another alternative to dental implants.
If you have lost several teeth, your denture options are partial or complete appliances, depending on how many teeth you are missing. Dentures come with some substantial disadvantages, including the fact that they allow bone loss, fall out, and break.
What Are Dental Implants?
Dental implants are titanium or metal posts surgically inserted into the jaw to serve as the root of the tooth. The finished dental implant has three parts:
Dental implants – A post inserted into the jawbone to serve as an artificial root.
Abutment – Connects the implant to the replacement tooth (crown).
Dental crown – Tooth-coloured replacement tooth.
Why Choose Dental Implants?
Dental implants have well-being, convenience, and economic advantages compared to non-implant alternatives. To receive implants, you need healthy gums and need to commit to healthy dental habits. Here are five critical advantages to treating your missing teeth with dental implants:
Natural look and fit. Dental implants look, feel, and function like your natural teeth. Besides, implants give the confidence to eat, smile, and engage in social activities without worrying about appearance or if your dentures will fall out.
Long-lasting and reliable. With appropriate care and maintenance, implants last as long as conventional restorations on teeth, with predictable outcomes. Dental implants are usually constructed from titanium, a biocompatible material that is accepted by the body and serves as a sturdy and robust foundation for replacement teeth.
Your natural bone uses a process called osseointegration to lock the implant into place by fusing or attaching itself to the implant. This gives implants the strength and stability to support replacement teeth, withstand daily use, and work like regular teeth.
Modern tooth implants have a long history of success. In fact, the first patient to receive modern implants kept them until death, some 40 years later!
Improved bone and facial features. Dental implants save natural tooth materials by eliminating the need to cut down adjacent teeth to attach conventional bridgework.
Dental implants also help maintain jawbone structure as they reduce the load on nearby oral structures/teeth, preserve natural tooth tissue, and reduce bone resorption and deterioration, leading to loss of jawbone height and resultant facial sagging.
Easy to take care of. Caring for implant teeth is no different than caring for your natural teeth. You brush them and floss them daily, just as they were your natural teeth.
But unlike in the case of dentures, you'll never have to apply special creams and adhesives or soak them in a glass overnight. They'll also never need fillings or root canals.
While implants can never decay, they can be compromised by gum disease, so it is necessary to take care of them, including regular visits to Ria Family Dental.
If you are missing one or more teeth, implants may be the best choice to restore the appearance and function of your teeth and smile. To learn more about how dental implants work and to take a look at our "complete" implant promotion beginning at only $3,999.00, see our webpage!
Join the Ria Dental Family!
Ria Family Dental in Yeronga offers comprehensive care for your short- and long-term dental care needs. We promise to give an honest, judgment-free environment in which we practice convenient, conservative, and comfortable care designed to optimise your oral health and smile!
Our Dental Implants Promotions
FREE Consultation for Dental Implants
Prices start from $3,999 from start to finish including crown
We are conveniently located with Yeronga station and bus stops nearby, as well as storefront parking. We offer early evening hours on most weeknights for the convenience of our patients.
Call us on 0451 359 356 or visit us at 451 Fairfield Rd in Yeronga.