Over-the-Counter Whitening vs Whitening at Ria Family Dental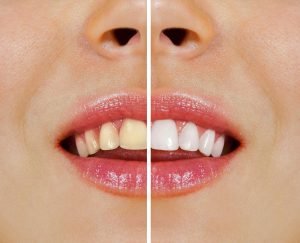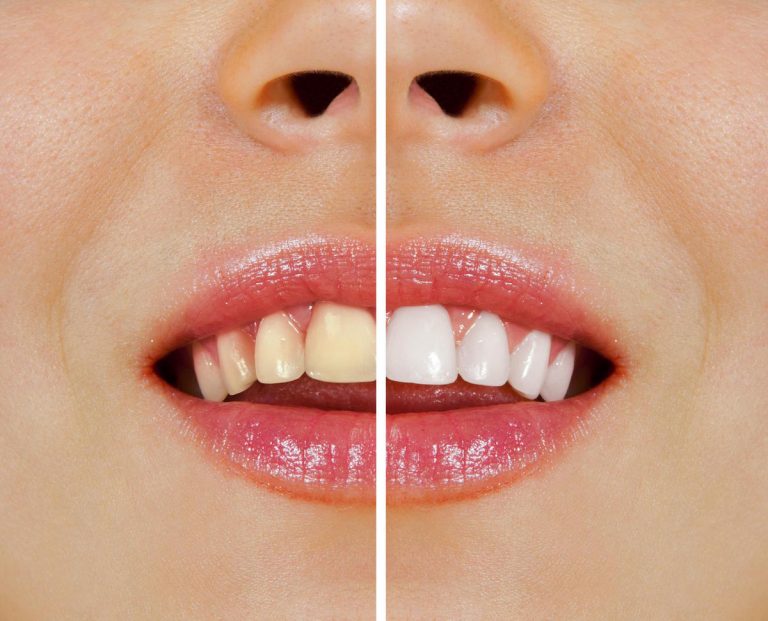 A quick walk through the oral health section in the local pharmacy or convenience store can be a bit overwhelming.
Almost everything on the dental shelf claims to whiten teeth, and in the comfort of your home.
Consequently, some patients ask us, "Can I use over-the-counter products to whiten my teeth?"
At Ria Family Dental, we believed there are some limited cases in which over-the-counter whiteners are useful, but we also believe that the best and safest whitening is always performed in our offices, or in your home using custom-designed moulds designed in our office.
Let's take a look at the common over-the-counter whitening treatments, and then the professional tooth whitening offered at Ria Family Dental, and see how they stack up.
Whitening Toothpaste
Most commercial toothpaste contains a limited amount of mild abrasives that help them remove food debris, bacteria, and even superficial stains.
Whitening toothpaste takes this a step further by adding additional abrasives or a whitening chemical to help brighten dingy teeth.
Such toothpaste is used twice daily, during regular brushing, and particularly after meals in which staining foods (berries, coffee, etc.) are consumed.
First results can be seen in a few days, but toothpaste can only remove surface stains, and the effect does not last very long.
Whitening toothpaste can only brighten your teeth a few shades if that. Further, if you continue to eat topically staining foods and drinks, the stains quickly return.
Whitening Strips
Whitening strips are small strips embedded with peroxide gel on one side. You stick the gelled side to the outer surfaces of your teeth, for up to 30 minutes, two times each day.
Evidence of whitening can be seen within a week or two, but the whitening only lasts a few weeks.
Whitening strips are more effective than toothpaste, but they still don't reach the whitening that can be achieved in a dental office.
Tray-Based Teeth Whiteners
These are available over the counter. You receive a mass-manufactured mouthguard-like tray that is used to hold a whitening gel.
The gel contains a peroxide-based bleaching agent that is far weaker than can be applied at Ria Family Dental.
An over-the-counter bleaching agent normally has about 10 to 22 per cent carbamide peroxide, the equivalent of three per cent hydrogen peroxide.
The bleaching materials used by dentists typically contain between 15 to 43 per cent hydrogen peroxide.
One reason over-the-counter kits have low concentrations of the bleaching agent is that the agent itself can be harmful if not applied by a professional, such as you'll find at Ria Family Dental.
What Ria Family Dental offers
We offer super-quick and efficient in-office teeth whitening as well as at-home whitening, which is done in the comfort of your own home!
In-office dental whitening at Ria Family Dental. In-office dental whitening treatment is a single visit that can achieve amazing results in less than an hour.
Your gums and lips are protected, and then a whitening gel is applied to the teeth. An ultraviolet lamp is beamed onto the teeth to activate the gel's bleaching ingredient.
This process features a higher concentration of bleaching gel, and this type of treatment can yield results that are up to 8 shades whiter in just about an hour!
At-home teeth whitening. At-home dental whitening is accomplished with a dental tray that has been individually created for you based on a mould taken by your dentist Yeronga.
With at-home whitening, you apply the gel yourself, daily, and decide what shade of white is exactly right for your teeth.
Both our treatments offer you the following advantages:
We have better equipment. We have access to the most technologically advanced and effective teeth whitening equipment.
Higher-grade bleaching products yield faster results. Professional teeth whitening solutions contain twice as much bleaching ingredient, and use a special light to facilitate whitening.
Longer-lasting. Our whitening but lasts longer (years instead of months.)
Reliability and quality control. Your Ria Family Dental dentist keeps track of quality control and safety both during treatment and afterwards.
When you visit Ria Family Dental for your teeth whitening, risks are minimised. We have a better understanding of the procedures along with extensive knowledge of the products and tools we are using.
If you choose in-office tooth whitening, you can leave our offices, after only one treatment, with a smile that is up to 8 shades whiter.
Teeth Whitening at the Ria Family Dental
Join the Ria Dental Family!
At Ria Family Dental, we provide comprehensive care addressing both your short and long-term dental care needs.
We promise to provide an honest, judgment-free environment in which we practice convenient, comfortable, and conservative care designed to maximise your smile and oral health!
We are located at 1/451B Fairfield Rd, with Yeronga station and bus stops nearby, as well as convenient storefront parking.
For the convenience of our patients, we offer early evening hours on most weeknights.
Yeronga dentist also serving local communities in Yeerongpilly, Annerley, Tarragindi, Rocklea, Fairfield, Tennyson, Graceville, Chelmer and Moorooka.
Teeth Whitening Promotions
$250 take-home kit consists of 3 tubes of zoom bleaching gel, upper and lower treys and tube of tooth mousse
Call us on 0451 359 356 or use our online booking service here!
We are located at 1/451B Fairfield Rd in Yeronga.