Occlusal Splints Yeronga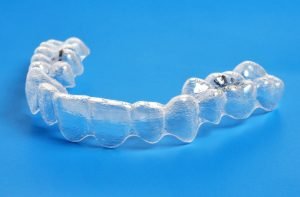 Occlusal splints are removable dental appliances moulded to fit the upper or lower arches of your teeth to manage temporomandibular joint (TMJ) disorder, bruxism, and sleep apnoea.
They are to be worn for a short amount of time so as not to cause permanent changes in your bite.
Your dentist at Ria Family Dental will properly fit an occlusal splint for you to keep your jaw muscles relaxed and prevent grinding and clenching of the teeth.
Bruxism
Bruxism, or teeth grinding/clenching, is a common condition that affects both adults and children.
It happens when a person grinds their teeth or clenches their jaws, usually while sleeping. In most cases, the person doesn't even know that they are doing it until somebody mentions it.
Although you may not be able to hear the actual grinding of your teeth, there are several other signs and symptoms that you may notice, including morning headaches, earaches, and sore jaw muscles.
How do splints work?
An occlusal splint is an acrylic guard fitted to the upper jaw that covers the chewing surfaces of your upper teeth. It is made to be worn at night.
An occlusal splint will not keep you from grinding or clenching.
However, it guides the jaw to a neutral position which relieves some of the pressure on the jaw joint and protects your teeth against the destructive forces of bruxism.
What to expect during your occlusal splint appointments?
When occlusal splints are custom-made, two short appointments are usually required:
Initial appointment
During this appointment, your Yeronga dentist will take impressions of your upper and lower teeth as well as some measurements.
Next appointment
At this point, your dentist will make sure that your new splint fits comfortably around your upper teeth and in your bite.
Is further treatment required?
The main function of a splint is to absorb the damaging forces of bruxism and to provide something to wear down other than your teeth.
As such your splint will wear down, chip, and may eventually break after years of grinding and chewing on it. When this occurs, your splint will need to be replaced.
In cases of severe bruxism in addition to an occlusal splint to protect your teeth, treatment by a physiotherapist may be necessary to treat any muscular pain and to provide exercises to strengthen and protect your jaw joint.
Occlusal Splints in Yeronga
If not dealt with properly, bruxism can loosen or crack your teeth and, in rare cases, cause tooth erosion and eventually, loss.
If left untreated, this condition can also cause damage to your temporomandibular joints (TMJ) in your jaw.
Visit your dentist in Yeronga for a consultation today!
Occlusal Splints in Yeronga
#1. Book online now

#2. Call 0451 359 356
#3. Visit us at 451 Fairfield Rd in Yeronga
OPENING HOURS
Monday - Friday: 8:30 AM – 7:00 PM
Sat-Sun: Closed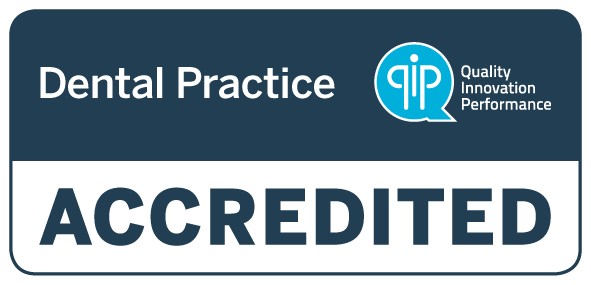 PARKING/PUBLIC TRANSPORT
FREE off street parking and close to public transport.