Inlays and Onlays Yeronga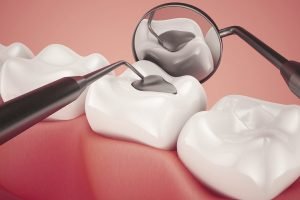 Nowadays, having strong and healthy teeth isn't an overwhelming task.
And, with modern tooth restoration innovations, you have several options to choose from when improving your teeth.
Each option is customised to deal with particular issues, at different levels of severity. Among these options are inlays and onlays.
Inlays and onlays are restoration options that can be made of porcelain, gold, or composite resin.
These pieces are bonded to the damaged area of the tooth. An inlay, which is similar to a filling, is used inside the cusp tips of the tooth.
An onlay is a more substantial reconstruction, similar to the inlay but extending out over one or more of the cusps of the tooth.
Inlays and onlays, in many ways, work like dental fillings and crowns. They are used to fix a tooth, usually, one damaged by infection or trauma.
Unlike dental fillings, which are worked on directly inside the mouth during your appointment, inlays and onlays are initially manufactured in a dental laboratory before being placed on the tooth.
Benefits of Inlays and Onlays
Here are the most common benefits of inlays and onlays:
Minimal removal of tooth enamel is necessary
They last longer than fillings
When exposed to thermal changes, they do not expand and move around like dental fillings
They are more stain-resistant compared to other restorations
The Inlay and Onlay Process
Getting an inlay or onlay for your damaged tooth usually requires two dental appointments. Once your dentist has assessed that you are a qualified candidate for the treatment, the affected tooth is prepared.
The decayed portion of the tooth is taken out under local anaesthesia, and the tooth is properly cleaned.
If you are taking any medication that may react to the anaesthetic, make sure to inform your dentist before the treatment.
Your Yeronga dentist takes an impression of the tooth to be sent to a dental laboratory for fabrication. A temporary restoration is placed to "cap" the tooth while the inlay or onlay is being manufactured.
During your next appointment, the finished inlay or onlay is bonded and fitted into place.
Care for your Restorations
Inlays and onlays are durable, long-lasting, and need no greater level of care than any other tooth.
A routine of daily brushing and flossing and regular professional cleanings at your dentist's office are all you need to make sure your restoration lasts for the years to come.
Inlays and Onlays in Yeronga
Talk to your Yeronga dentist today to learn if you are an ideal candidate for getting inlays and/or onlays. Get the smile you've always deserved and say goodbye to the unpleasant look of damaged teeth.
Visit your dentist in Yeronga for a consultation today!
Ria Family Dental serves local communities in Yeerongpilly, Annerley, Tarragindi, Rocklea, Fairfield, Tennyson, Graceville, Chelmer, and Moorooka.
Inlays and Onlays in Yeronga
#1. Book online now

#2. Call 0451 359 356
#3. Visit us at 451 Fairfield Rd in Yeronga
OPENING HOURS
Monday - Friday: 8:30 AM – 7:00 PM
Sat-Sun: Closed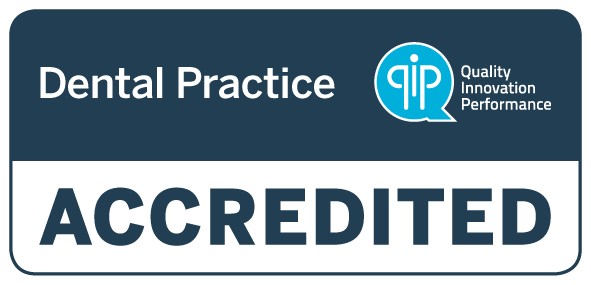 PARKING/PUBLIC TRANSPORT
FREE off street parking and close to public transport.