Father's Day Dental Tips from Ria Family Dental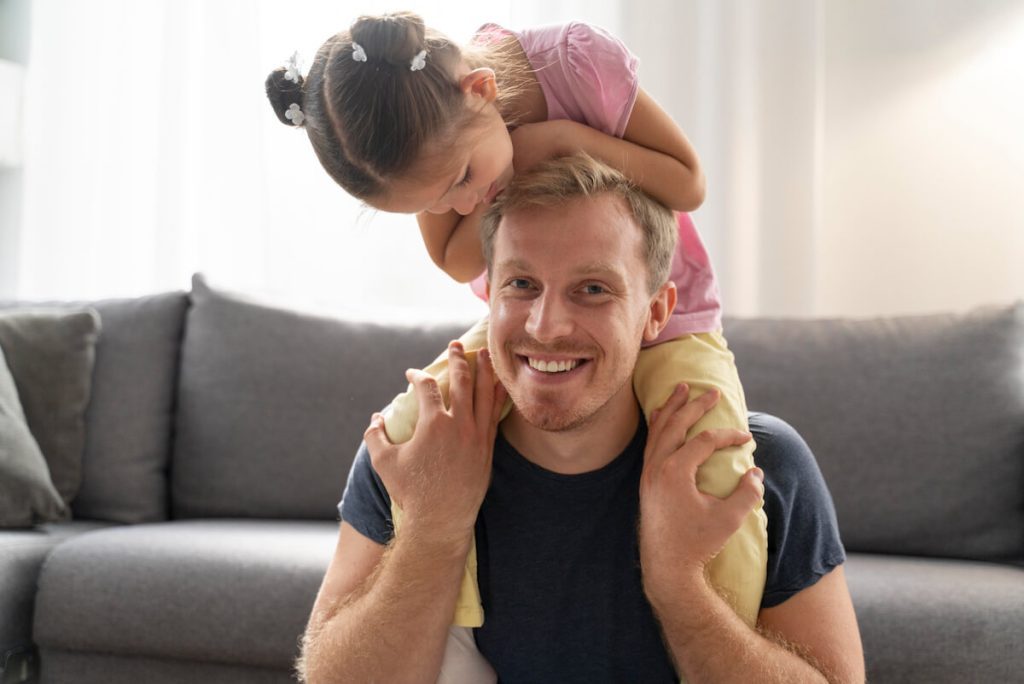 Happy Father's Day! Our dental team at Ria Family Dental sends you happy greetings on this upcoming Father's Day celebration.
To all of the amazing Dads out there in the Yeronga area, we tailored a shortlist of our favourite tips to help maintain good overall health.
Get an Oral Cancer Screening
Men have a greater risk of developing oral cancer, particularly over the age of 45. The good news is that oral cancer is treatable the earlier it's diagnosed. Consider undergoing an oral cancer screening while it's early!
Schedule a Dental Cleaning & Exam
Postponing routine dental care is not good for your teeth or your overall health, as tooth decay and gum disease can affect the foods you eat, your blood sugar levels. By making at least one annual visit to our practice, our dental hygienists can gently clean Dad's teeth while our dentists check for any signs of dental problems.
Wear a Sports Mouthguard
Wearing a custom-made sports mouthguard is an inexpensive way to protect his teeth during various forms of recreating. Losing teeth is costly – especially to replace missing ones!
Maintain Good Daily Oral Hygiene
Brushing twice a day and mastering the art of flossing can all go a long way toward keeping Dad's teeth healthy and help decrease any unexpected visits to the dentist.
Dad Deserves the Best
Sparing some time to devote to their oral health will go a long way towards keeping your Dad smiling and in good health all-year-round.
Father's Day is the perfect time to show our appreciation to the Dads in our lives.
Reminding them that we want them around us for a long time and encouraging them to take care of themselves may also be the one gift they treasure the most.
Join the Ria Dental Family!
At Ria Family Dental, we provide comprehensive care addressing both your short and long-term dental care needs.
We promise to provide an honest, judgment-free environment in which we practice convenient, comfortable, and conservative care designed to maximise your smile and oral health!
We are located at 1/451B Fairfield Rd, with Yeronga station and bus stops nearby, as well as convenient storefront parking.
For the convenience of our patients, we offer early evening hours on most weeknights.
If it's been a while since they've been in for a dental examination or professional teeth cleaning, please guide them in the right direction to call us on 0451 359 356 or use our online booking service here!
We are your family-friendly Yeronga dentist located at 1/451B Fairfield Rd in Yeronga.