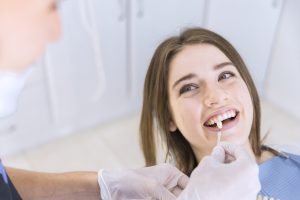 Do you suffer from stained and/or chipped teeth?
Ria Family Dental has a range of treatments to improve the look of your teeth and upgrade your smile.
In fact, we can easily help you overcome several aesthetic issues, which we will enumerate shortly.
Dental Veneers Yeronga
One of our primary tools in the fight against unsightly teeth are dental veneers.
Dental veneers upgrade the appearance of individual teeth and overall smiles. They are relatively simple to place and can create a dramatic improvement in the size, shape, form, and colour of your teeth.
If you are considering veneers or are interested in what we have just mentioned about them, read on to learn more.
How Dental Veneers Enhance Your Smile
If you want to upgrade your smile, dental veneers are one uncomplicated option.
Thin coverings that are placed over the surface (visible) part of the tooth, veneers are useful in correcting dental issues, such as:
teeth that are stained or discoloured and can't be whitened by teeth whitening
worn or chipped teeth
crooked or misshapen or crooked teeth
uneven spaces or a large gap between upper front teeth
Veneers are constructed of composite resin or porcelain, with porcelain veneers known as more durable, lustrous, and translucent – giving you the look of a natural and healthy tooth.
Dental Veneers and your Oral Health
Dental veneers are not right for all patients, so it is crucial for patients with stained, discoloured, and other unattractive tooth conditions to have a thorough check-up before consulting about veneers.
Veneers can affect your oral health, including changing the chance of getting cavities in the teeth with veneers.
And if you already have tooth decay or gum disease, you are probably not a good candidate for veneers, and those issues have to be dealt with before veneers could be considered.
While veneers can cover up superficial and aesthetic issues, they should never be used to cover up dental health problems.
Porcelain itself is not susceptible decay, but any part of the tooth that isn't covered by the veneer can get a cavity.
The meeting at the edge of the veneer is the area most susceptible to decay. If a veneer is poorly placed, it can leave the ground-down enamel more susceptible to invasion by bacteria.
However, in practice, we come across very little decay around veneers, which seems to be because patients with veneers seem to take better care of their teeth once we've given them a beautiful smile.
If you suffer a cavity in a tooth with a veneer, it is usually easy to fix, particularly if the problem is caught early. This is just another reason we recommend regular dental visits to Ria Family Dental!
There isn't much difference between cavities in a natural tooth and cavities in a veneered tooth. The treatment will be mostly the same. There is one small difference if decay occurs directly against the porcelain.
In that case, a special bonding procedure needs to be used to bond the composite filling material to the porcelain. On newer veneers, the tooth-coloured bonding agent may be the answer, while older dental veneers may be replaced.
Our advice, as always, is to prevent these problems with good oral hygiene. Our answer is always prevention and not cure.
While you may have some unavoidable issues with your teeth that veneers can fix, it then becomes up to you to avoid any future dental problems that might compromise your veneers or the teeth they are placed on.
More about Porcelain Veneers in Yeronga
Your Dental Family in Yeronga
At Ria Family Dental in Yeronga, we provide comprehensive care that addresses both your short and long-term dental care needs.
We provide an honest, judgment-free environment for patient comfort. We practise comfortable, convenient, and conservative care to maximise your smile and oral health!
We are located at 1/451B Fairfield Rd, with Yeronga station and bus stops nearby, as well as convenient store-front parking. For the convenience of our patients, we offer early evening hours on most weeknights.
For more information about veneers in Yeronga, give us a call on 0451 359 356 or use our online booking service here!
We are located at 1/451B Fairfield Rd in Yeronga.